Earlier in the day, Bulgaria closed its airspace to Russian aid flights to Syria citing "incorrect information in the requests to fly over the territory of the Republic of Bulgaria regarding the purpose of the flights and the cargo" as the reason behind the move.
"The move is absolutely unfriendly, they [Bulgarian authorities] did it for the sake of the United States, it is clear. As far as I know, the US did not even ask, it was their own [Bulgarian] initiative, Jabbarov said.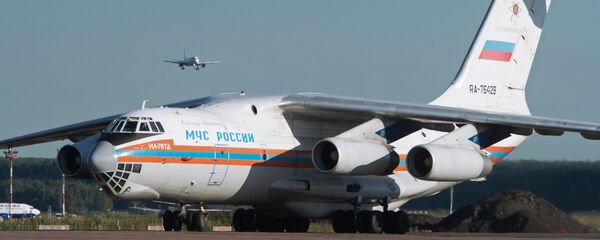 8 September 2015, 11:50 GMT
He added that the move was "inhumane, because we are talking about the delivery of humanitarian aid, not weapons or manpower," the Russian senator said in an interview with Govorit Moskva radio station.
Jabbarov added that Russia could "do without Bulgaria," noting that the putting pressure on Moscow is useless.
The senator urged the West to help people in war-torn countries before they decide to flee their homes in search of a better life in Europe, creating migrant crisis in countries like Bulgaria, Hungary and Romania.
According to the Greek Kathimerini newspaper, Bulgaria's decision makes life easier for the Greek government, currently under pressure from Washington on the issue, as it makes the question of Russian aircraft traveling through Greek airspace redundant.
On Saturday, the US embassy appealed to Athens with a request to prohibit the flights of Russian aircraft providing aid to Syria, however, Greece refused to do so, a source told RIA Novosti.