WASHINGTON (Sputnik) — US Secretary of State John Kerry and Lebanese Prime Minister Tammam Salam discussed by phone on Tuesday the urgency for the country's parliament in Beirut to convene and elect a president, the State Department said in a press release.
Lebanon has been in a political vacuum since then-President Michel Suleiman stepped down in 2014, while parliament repeatedly fails to agree on a replacement.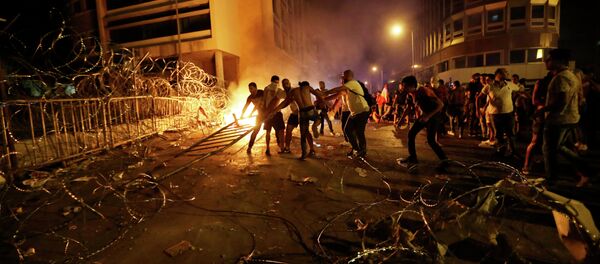 1 September 2015, 11:19 GMT
Kerry, according to the release, reaffirmed America's support for Salam's efforts to "advance political consensus" despite the trying circumstances that Lebanon is facing.
The Secretary also stressed that the United States is committed to Lebanon's "stability, security, and independence," the release added.
Since August 22, Lebanon has seen a series of protests against the government, prompted by the country's trash crisis. Thousands of tons of garbage have been left uncollected in Beirut and beyond since the country's largest landfill closed in July.
Lebanese demonstrators stormed the country's Environment Ministry in Beirut last week, calling on the minister to resign.
The activists are demanding new parliamentary elections and that the government take steps to fight corruption and solve the trash disposal problem.