WASHINGTON (Sputnik), Thomas Zimmer — The US government is spending more money to combat poverty, but social inequality continues to grow, experts told Sputnik.
"[T]he government has increased its spending… [but] the poverty rate has not gone down, wage disparity has increased, and income inequality has widened," State University of New York at Buffalo Political Science Professor Frank Zagare said on Tuesday.
On August 26, Republican presidential candidate Ben Carson told CNN the United States has ten times more people on welfare, in poverty, broken homes and in crime since the mid-1960s, despite federal expenditures of $19 trillion aimed at eliminating these problems.
However, Zagare said Carson had implied that government spending was the cause of poverty and his argument was incorrect.
"It's very much like saying that cities have spent more and more money trying to end crime, but in fact, the crime rate has gone up," Zagare concluded. "He is conflating cause and effect."
University of Miami International Studies and Communication Professor Thomas Steinfatt told Sputnik that Carson was correct in recognizing that many poor people had become dependent on government benefits.
"Dr. Carson is partially correct in terms of a broader scope of benefits to the poor creating a larger portion of the population receiving these benefits," Steinfatt said.
However, Steinfatt argued that Carson was wrong in stating that US crime rates had increased while the government was spending more money on combating poverty.
"After 1963, they [crime rates] increased until the period between the 1970s through early 1990s, when they peaked," Steinfatt said. "A Republican was in the White House during most of that time."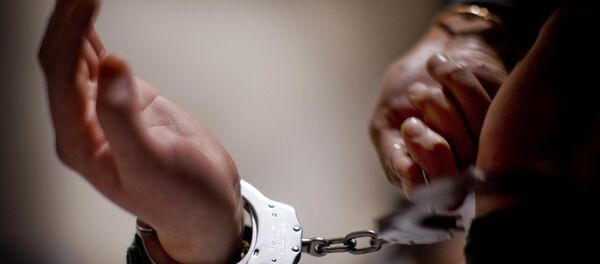 However, since about 1995, US crime rates have fallen substantially, "to the point where our US crime rates from 2008 to 2015 are about equal to those same rates in the 1960s," he added.
Steinfatt said Carson was also incorrect in claiming that rising divorce rates had contributed to broken families and homes across the United States.
"US divorce rates increased significantly between 1950 and 1975 but have levelled off since then at or near the 1975 rate," he stated. "Dr. Carson's charge that we have more broken homes than in 1950 would have been accurate in 1975, it is now 40 years out of date. It has not been true since then mid-1970s."
Steinfatt said Carson's claims were out of date and US society had changed substantially since the 1960s period the Republican was looking back to.
"In 1960 the US population was less than 180 million and has almost doubled since then," Steinfatt said. "The US now includes many benefits for the poor that did not exist in 1960, and this accounts for a substantial portion of the increase in welfare benefits over that time span."
In September 2014, 45 million US citizens lived below the poverty line, according to a Census Bureau report.