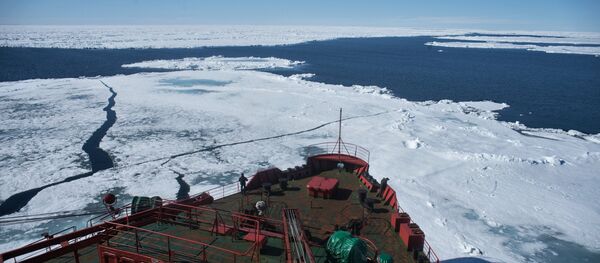 7 September 2015, 15:34 GMT
NIZHNY TAGIL (Sputnik) — Two Russian engineering and software companies, RTI Systems Concern and Tiber, announced at a press conference on Wednesday that they would cooperate on the project to create a drone that could fly non-stop for 35 hours at a distance of 2,485 miles.
The announcement was made on the sidelines of an international military show, Russia Arms Expo RAE-2015, underway in Nizhny Tagil, Russia on September 9-12.
RTI Systems said in August that it was building an integrated system to monitor the Arctic. It will comprise remote-controlled drones, radars, and various sorts of transport and communications equipment worth a total of 6 billion rubles, or over $93 million at the August exchange rate.