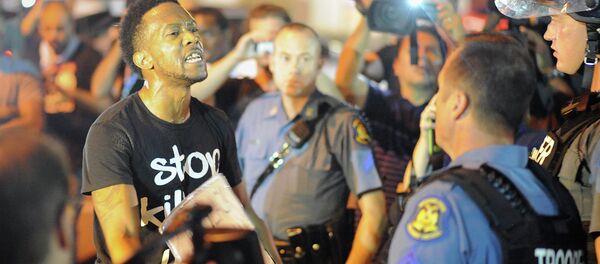 3 September 2015, 16:11 GMT
Blake was standing outside the Grand Hyatt hotel and waiting for a car to take him to the US Open when the incident occurred on Wednesday. The 35-year-old African-American, who was once ranked as the number four tennis player in the world, was apparently mistaken for a suspect in an identity theft ring operating in the area.
He had just finished answering some questions to a writer for a tennis magazine, and was sending a text from his phone, when he noticed a man dressed in a t-shirt and shorts charging at him. It happened so fast that Blake didn't understand it.
"Maybe I'm naïve, but I just assumed it was someone I went to high school with or something who was running at me to give me a big hug, so I smiled at the guy," Blake told the NY Daily News.
Before he knew it, Blake was picked up and thrown onto the sidewalk by the plainclothes police officer. The officer then yelled at him to roll over on his face and instructed him not to say anything.
"I'm going to do whatever you say," Blake recalled telling him. "I'm going to cooperate. But do you mind if I ask what this is all about?"
The officer then proceeded to say "We'll tell you. You are in safe hands."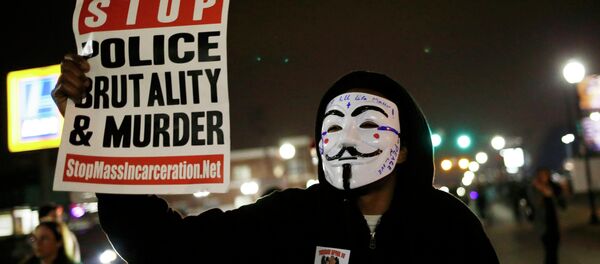 But given the way he was charged at, Blake said he didn't "feel very safe."
Four other officers rushed to surround him at the scene, where he was handcuffed and told that two people had previously identified him as a suspect involved in an identity-theft ring that had operated in the area last week.  Blake, who had just flown into the New York from his hometown in San Diego early Wednesday, simply then asked the officers to check his license in his front pocket and his Open credential to confirm he was not the suspect.
He was handcuffed for around 15 minutes when the officers finally realized they made a mistake.  He was released, and all the officers apologized, except for the one who slammed him to the ground. Blake received a cut on his left elbow and bruises on his left leg because of the attack.
When asked if he thought the incident was a result of racial profiling, Blake said he believed it had more to do with policing in general.
"I don't know if it's as simple as that," he told the NY Daily. "To me it's as simple as unnecessary police force, no matter what my race is. In my mind there's probably a race factor involved, but no matter what, there's no reason for anybody to do that to anybody."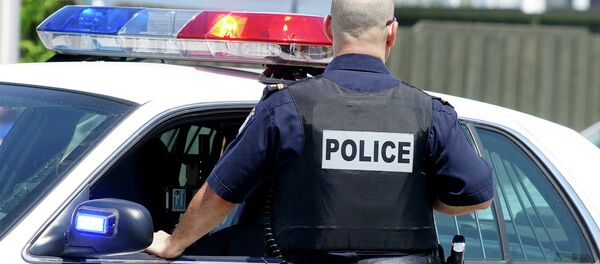 "You would think they could say, 'Hey, we want to talk to you. We are looking into something.' I was just standing there. I wasn't even running," he pointed out.
He also added that his relatively quick release was a result of his status as a tennis player, affiliated with the US Open, and noted that his situation could have been much worse had he been anyone else.
"I have resources to get to the bottom of this. I have a voice," he said. "But what about someone who doesn't have those resources and doesn't have a voice?"
Blake has said that he would like an apology from the NYPD, and would like to know whether the officers involved in his capture would face repercussions, "so they know it's not okay to go out there and this again tomorrow."