TALLINN (Sputnik) – On Wednesday, European Commission President Jean-Claude Juncker called on EU member states to resettle a total of 160,000 migrants throughout the bloc on a "compulsory basis" over the next two years.
Under the new plan of binding quotas, Estonia is due to host 373 refugees.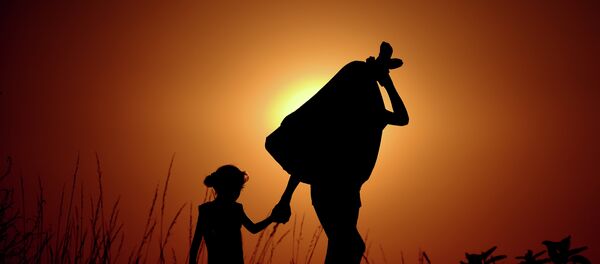 9 September 2015, 20:56 GMT
Commenting on Juncker's proposal Estonian Prime Minister Taavi Rõivas said, as quoted by the Estonian government website on Wednesday, that it is consistent with earlier agreements.
"This is a time to show solidarity; the distribution formula for immigrants is no longer an issue for debate. Estonia's position was that all states should contribute proportionally. This was an agreement we reached during the summer, and now we can concentrate on the real core of the problem, which is helping people who are fleeing conflicts," Rõivas explained.
The prime minister stressed that the refugee crisis in Europe can only be fully resolved if conflicts in the Middle East and North Africa, from where most of the migrants come from, are brought to an end.
"The European Union has to deal with the original reasons for the migration wave with much more resolve by deploying humanitarian aid, combating human trafficking and participating in peacekeeping missions," Rõivas said.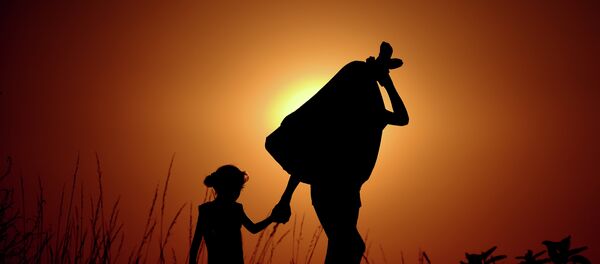 8 September 2015, 19:47 GMT
A wave of refugees from conflict-torn countries in the Middle East and North and Sub-Saharan Africa has put significant strain on EU member states. Some 500,000 people have arrived in Europe since the beginning of 2015, many from Syria and Libya, according to Juncker.
In May, the European Commission proposed a quota system for EU member states to evenly redistribute refugees throughout the bloc based on social and economic indicators for each member state.
According to the European Union's external border protection agency Frontex, over 340,000 migrants and refugees were detected at the bloc's external borders between January and July 2015, which is three times higher than during the same period in the previous year.