UNITED NATIONS, September 10 (Sputnik) – UN Secretary General Ban Ki-moon could discuss the Iran nuclear deal with US President Barack Obama amid a Congressional review of the agreement, Ban Ki-moon's Deputy Spokesman Farhan Haq said.
"Of course that is a domestic process, and we wouldn't have any comment on the process before the US Congress while it considers its decision, but you are obviously aware of the Secretary General's support for the deal that was reached by the six countries and Iran, and his hope that it will be implemented and followed by all parties," the spokesperson said on Wednesday.
Asked whether there is a possibility that the Secretary-General will meet with US President Barack Obama to discuss the Iran nuclear deal, Haq said that "it is, indeed, possible."
Forty-two of the total 100 US Senators have publicly approved the Iran nuclear agreement. A resolution of disapproval requires 60 Senate votes.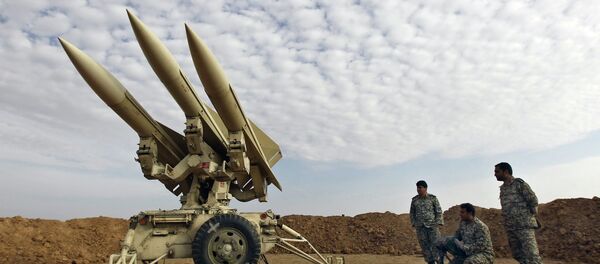 9 September 2015, 19:12 GMT
However, the majority of US Congress members oppose the Iran nuclear deal, fearing that Tehran will fail to fulfil its obligations under the agreement.
Iran and the P5+1 group of international mediators, comprising Russia, the United States, China, the United Kingdom, France and Germany signed a deal aimed at keeping Tehran's nuclear program peaceful in exchange for sanctions relief on July 14.
President Barack Obama has already made clear that he will veto any resolution disapproving the US implementation of the Iran nuclear agreement. In August, Obama gained sufficient support to be able to sustain a veto, ensuring the passage of the nuclear agreement and sanctions relief for Iran.
US ally Israel was the only state vocally opposed to an international deal with Iran, arguing that the deal will not stop Tehran from acquiring nuclear weapons.