The expert focuses on Russian foreign and defense policies recounted the country's assets:
"With its strong military capabilities, Eurasian geographic location, capable leadership, conservative nationalism and resuscitation of old Cold War relationships, Russia has become a major player in the world."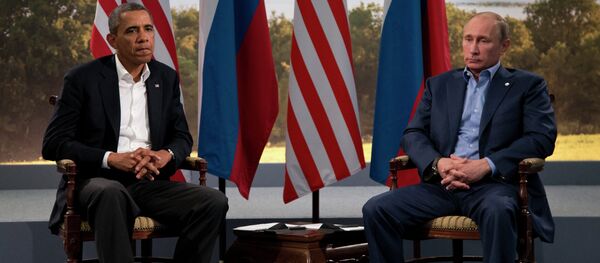 1 September 2015, 10:45 GMT
Russia has successfully established and strengthened working relations with other powers across the globe. Moscow hosted or will welcome leaders from Saudi Arabia, Jordan, Egypt, Morocco, Kuwait, Qatar and the UAE this year. Additionally, Saudi King Salman invited the Russian president to Riyadh.
Even Washington's closest ally Israel has promoted closer ties with Moscow and "increasingly looks to Russia for help," the expert noted in an opinion piece titled "The Surprising Resurgence of Russia as a Great Power."
Russia has found a way to cooperate with countries that have strained relations with each other, including key Asian nations (China, India and Japan). Moscow also enjoys good relations with Latin American and European states.
"Clearly, Putin is not that slouched bored kid in the back of the class but a smart, tough realist moving Russia towards great power status," Adelman asserted, referring to Barack Obama's 2013 comments with regard to the Russian leader.