According to the source, Apple placed a tender bid in July by reserving about 50 aisles in the data center company that has over 700 aisles of data.
"For Apple, the contract with IXcellerate isn't simply the formal fulfillment of requirements of the personal data act. This is a serious and major contract," a source, familiar with the situation told Kommersant.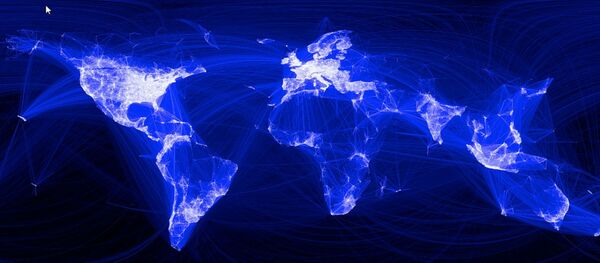 1 September 2015, 07:41 GMT
Besides Apple, IXcellerate will keep data from the online website Booking.com, which helps people to book hotels around the world and keeps information on their bank cards. Both Apple and Booking.com are the biggest companies in their field.
On September 1, the law on personal data that requires internet companies to store the data of Russian nationals exclusively on servers located in Russia came into force.
Online resources that violate the new regulation will be put on the Russian telecommunications agency's blacklist, which was originally conceived to track websites that promote extremism, suicide, drugs and child pornography.