Millions of people in Syria are experiencing the hell of war. The arrival of refugees from war-torn regions should be a wakeup call for politicians and diplomats to employ all means to find a political solution to the Syrian massacre, the author for Die Zeit wrote.
Up until now, all efforts were in vain. Still there is a possibility of new talks that would have a greater chance of success than those conducted over the past four years.
In the agreement on Iran's nuclear deal, Russia played a productive role with regard to the development of the document. Reaching an agreement with Tehran would give a new impetus to efforts related to the search for a solution on Syria.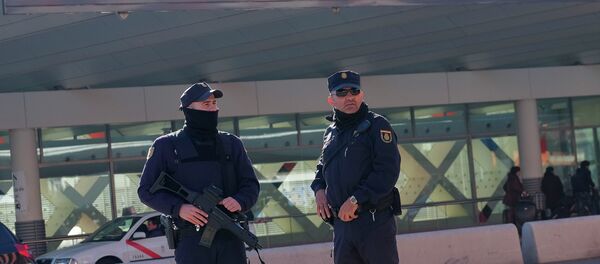 25 August 2015, 12:43 GMT
The Europeans, Americans, Russians, as well as many Arab states are united in their priority to bring to an end to Islamic State. The areas that are controlled by Islamic State are now ruled by barbarism. Objectively, Russia and Iran are allies of the West in the war against Islamic State and this war cannot be won without the help of Moscow and Tehran, Die Zeit writes.
The publication mentions that the Islamic State terrorist group is the most terrible to date. Its influence has spread from Iraq to Syria all the way to Libya. A year ago, the UN Security Council adopted a resolution, which was aimed at preventing foreign fighters from joining Islamic State.
But the results were not productive, as out of the 20,000 militants, 7,000 to 8,000 joined from foreign states.