Britain's Mirror tabloid, which placed the video on its website, wondered whether the craft could be the latest top secret Russian military hardware being tested… or it could just be a few weather balloons out for a casual fly.
The 'cluster' of UFOs were filmed at sunset which, according the video's creator, is the best time to catch UFOs, the Mirror wrote.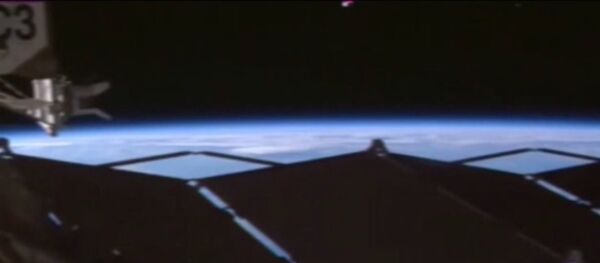 11 August 2015, 19:18 GMT
In the video, the glowing lights hang in the sky for a period of time, before vanishing into thin air.
It wasn't too long before the whole thing was dismissed as yet another tall tale though, with many web users claiming that the "fresh" video first popped up on YouTube exactly a year ago and has picked up thousands of comments ever since.
Moreover, comments under the video on Youtube suggested that it was filmed over Poland.