In 2013, communications giant AT&T drew outrage over a photo it posted to Twitter on September 11. With the New York City skyline in the background, the photo centers on an AT&T cellphone which, in turn, depicts the twin beams of light representing the World Trade Center.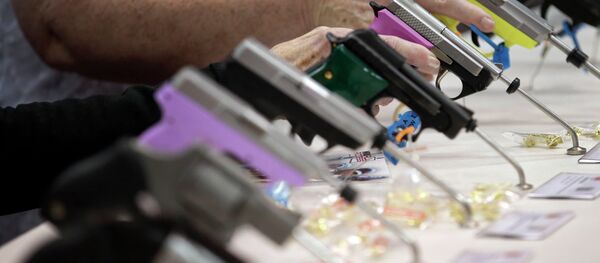 24 February 2015, 18:04 GMT
The tweet was quickly deleted after a number of people accused AT&T of capitalizing on an American tragedy to brag about its cellphone pixel count. The company apologized, insisting the image was "solely meant to pay respect."
AT&T wasn't the first and it certainly wasn't the last. The advertising faux pas returns every year, and while you can argue that the National Rifle Association isn't technically a corporation, that still didn't stop them from seeking $10 donations on Friday.
"Like far too many, Officer Weaver never made it out that day…" the NRA website reads. But the pitch isn't really about NYPD Officer Walter Weaver.
"…but his revolver was recovered from the ashes."
This is America's largest pro-gun group, after all, and what better way to tug at American heartstrings than with photos of a rusted revolver, lost in the rubble 14 years ago?
"With the 14th anniversary of the September 11 attacks coming up tomorrow, Weaver's revolver holds a place of honor today and serves as a somber reminder of the law enforcement officers who put their lives on the line daily," the website continues.
"It's an ordinary firearm that stands as a symbol of extraordinary bravery."
And while it may seem counterproductive to commemorate a violent tragedy with a weapon, the NRA is at least doing a less repulsive job than a certain Florida gun shop.
Florida Gun Supply gained notoriety earlier this year when it declared itself a "Muslim-free zone." To commemorate 9/11, the gun shop has now given its racist xenophobia a violent edge.
"At the end of the day, I am compelled to stand up for what I believe in. And I believe Islam is evil at its core," the store's owner, Andy Hallinan, told MSNBC Friday.
"I don't believe that every Muslim is evil at their core. But I do believe that the extreme political correctness in the US leads to loss of life. And that's why I have promotions like these designed to combat that kind of political correctness."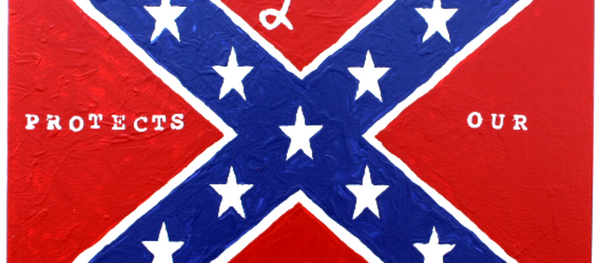 18 August 2015, 20:20 GMT
Hallinan has also made headlines for using his store as a personal art gallery for George Zimmerman's paintings of Confederate flags, and has also described America as being "under attack by Black Lives Matter."
There's nothing wrong with companies showing a small sign of respect for those who lost their lives 14 years ago. But there's a fine line between respect and exploitation.
And there's a great big chasm between exploitation and whatever Florida Gun Supply is doing.