MOSCOW (Sputnik) — The Russian Historical Association condemned the destruction of Syria's ancient monuments by the Islamic State (ISIL) militant group in a statement published on the association's Facebook page Sunday.
ISIL militants, fighting with Syrian armed forces, have been destroying remnants of ancient cities, museum storages and libraries in the country.
"The Russian Historical Association condemns barbaric destruction of ancient monuments, havoc and plunder wreaked in territories controlled by Islamic State militants," the statement said.
All museums and archaeological monuments in the territories controlled by ISIL have become actual or potential targets of destruction, according to the statement.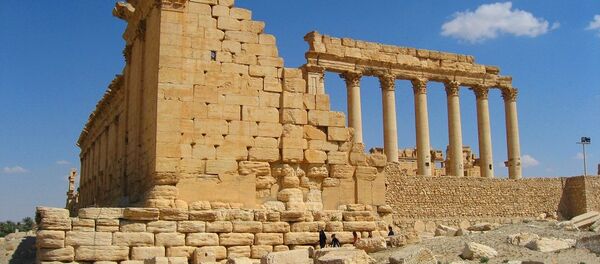 2 September 2015, 13:57 GMT
The statement discouraged collectors and antiques traders from buying collections if there are suspicions that they could had been illegally obtained in Syria.
Vast territories in Syria, which has been in a state of civil war since 2011, are currently controlled by the ISIL jihadists. In May, ISIL captured the ancient city of Palmyra, a famous UNESCO Heritage Site, subsequently destroying some of its historic monuments.