Although Ukrainian President Petro Poroshenko's bellicose anti-Russian strategy looks illogical, the Ukrainian leader knows exactly what he is doing — the biggest bankers in the world are dictating every move he makes, Germany-based American analyst and consultant Phil Butler suggests.
Remarkably, the Ukrainian President even went so far as to claim that Russia should be deprived of its veto power as a member of the United Nations Security Council.
"The reason Petro Poroshenko is waving his fist at Russia is simple. He's being told to, and his interest in Ukraine has been profit all along," Phil Butler pointed out in his article for New Eastern Outlook.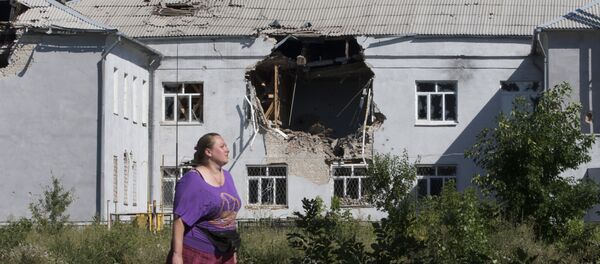 13 September 2015, 17:13 GMT
Ukraine's enormous external debt lies at the root of American and European financiers' manipulations. International financial elite is the main benefactor of the Ukrainian crisis no matter what the future has in store for the country, the analyst stressed, referring to the Rothschilds and US holding company Franklin Templeton Investments.
Curiously enough, it is the Rothschilds who are now advising European Ukraine investors how to escape a financial "disaster," he noted.
"The benefactors of this war win no matter what, and one of the biggest benefactors of the Ukraine crisis is Rothschild Inc. The old world banking family that funded every war Europe has had since 1800, is also hedging bets in Ukraine. Evidence of this is prevalent enough in the family's dealings in Ukraine, whether or not the country prospers, or even if Poroshenko scuttles the whole country. Debt, you see, works for Rothschild Inc. no matter what happens," the analyst emphasized.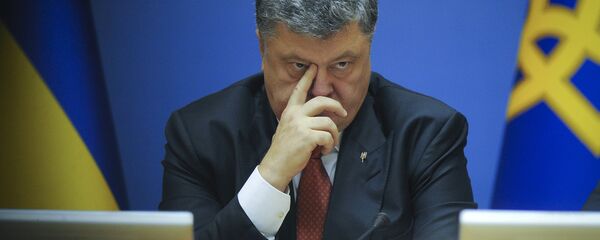 14 September 2015, 06:19 GMT
According to Butler, "if the Rothschild 'bets' increase the value of state supported banks and companies pay off, investors in Rothschild make a win." On the other hand, if the country finally defaults, Kiev will have to complete privatization of the state's assets, including industrial property, land and natural resources.
"In this case assets of companies defaulted to the likes of Franklin Templeton and other structures belonging to the Rothschilds will gain enormously. In effect, the bankers mimic the robber barons of old, grabbing up valuable assets for a penny on the dollar," the analyst stressed.
Furthermore, Western financiers will not miss an opportunity to profit from the projects aimed at rebuilding the Donbass region, which was devastated by the Ukrainian civil war.
Unsurprisingly, heavily indebted Ukraine is following a scenario invented by Western financial elites, while its leader, Petro Poroshenko, has hired the investment firm Rothschild Inc. to sell off his own assets, namely the "Rochen" chocolate company.
In contrast, Russia still remains one of the only countries in the world not burdened with unmanageable external debt and so far not controlled by influential Western bankers, Butler noted.
Moscow's independent foreign policy in Eastern Europe and the Middle East poses a serious obstacle to Western financiers' ambitious plans in the regions, prompting fierce anti-Russian sentiment in the West.