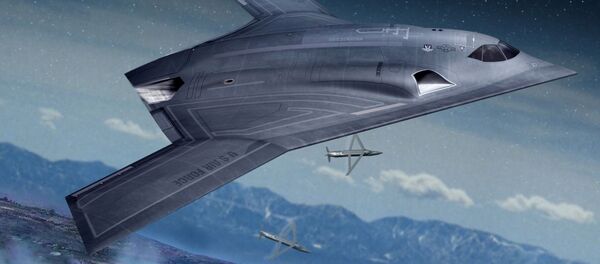 9 September 2015, 11:21 GMT
WASHINGTON (Sputnik) — The fifth generation F-35 fighter jet could take off as soon as it completes its initial operating capability (IOC) in 2016, Major General Jeffrey Harrigian, according to media reports.
General Hawk Carlisle, in charge of the Air Combat Command, could decide to deploy the F-35 jets before the target date of August 1, 2016, AirForceTimes reported on Monday.
The IOC service in the F-35 jets is still on track to be completed by the deployment date, and will likely include around 12-14 F-35 aircraft, 30 pilots, 240 maintainers and support personnel.
The first squadron, set for August, will be tasked with close air support, interdiction of enemy aircraft, and suppression and destruction of enemy air defense, media says.
The US Air Force has 74 F-35A jets and more than 2,000 service members practiced as maintainers of the controversial aircraft.