The agreement is one of two "strategic decisions" announced by Swedish Defense Minister Peter Hultqvist, who revealed that along with a boost in military cooperation with NATO members like Poland, the country would increase defense spending by 11 percent over the next five years. 
Hultqvist cited an increase in Russian military activity in the Baltic Sea as the reason behind strengthening the country's ties with NATO. However, Moscow has pointed to the build-up of NATO forces in eastern Europe and the Baltics as an inflammatory step in relations between Russia and the West.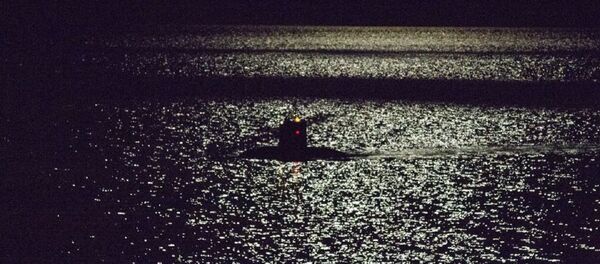 9 September 2015, 11:35 GMT
Earlier this year Sweden joined forces with Norway, Denmark, Finland and Iceland to announce more plans for military cooperation in the Baltic Sea and Scandinavia in what officials said was "a direct response to aggressive Russian behavior," while Sweden's security service Säpo accused Russia of being the country's biggest intelligence threat in 2014.
This followed last year's infamous incident, where Swedish authorities claimed to have found evidence of a Russian submarine near the Swedish coast, which was ultimately proven to be a "civilian working ship".
More recently, Swedish officials were left infuriated and demanded a meeting with the Russian ambassador to the country after a Russian foreign ministry spokesperson said that, Moscow would have to take "reciprocal steps" if Sweden joined NATO.
Sweden is not a NATO member but cooperates in security exercises with the military alliance as a partner country.
Scaremongering Concerns
The announcement of Sweden's military cooperation with Poland comes amid an increase in action between Sweden and NATO members, fueling speculation the country may be considering stepping up its relationship with the alliance.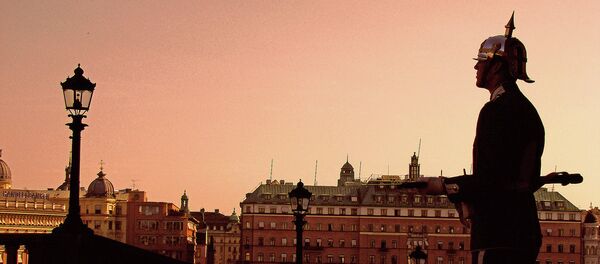 12 September 2015, 10:21 GMT
Critics have argued that the over exaggeration of the perceived Russian threat has led to an increase in public support for military spending and NATO membership in Sweden.
This also followed comments from outgoing Supreme Commander of the Armed Forces Sverker Göranson, who said that Sweden would only have the defense capability to protect itself for one month if it were attacked.
Those against an increase in Swedish military spending and activity have argued that the risk posed to Sweden is being overstated in order to increase support for NATO cooperation.
This comes as a recent poll found that more Swedes were in favor of joining the alliance than not, in a significant shift in public opinion.
41 percent of people surveyed said they were favor of joining NATO, while 39 percent said they were against the idea, with 20 percent uncertain on the issue.