On Sunday, a Russian military-transport plane touched down at Latakia airport in Jableh, Syria. Onboard was over 80 metric tons of humanitarian aid necessary for establishing a refugee camp in the region. While those supplies were sorely needed by those under attack from the self-proclaimed Islamic State terrorist group, getting them there was something of an endeavor.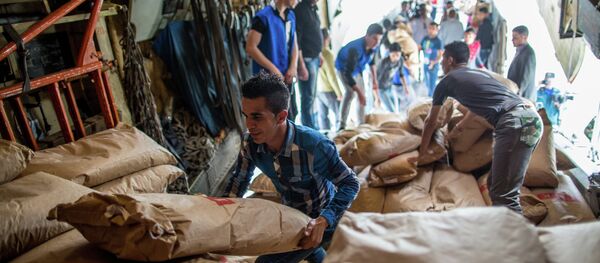 13 September 2015, 11:01 GMT
After the Bulgarian government caved to US demands and closed its airspace to Russian cargo planes, Moscow was forced to reroute those flights through Iran and Iraq. But Washington has been actively lobbying those governments to block them as well.
Since September 5, US diplomats have urged Iraqi Prime Minister Haider al-Abadi to follow Bulgaria's lead. Officials familiar with the meetings told the New York Times that the Iraqi government had promised to consider the option, but the recent flights prove that Washington may have significantly less influence over the Middle Eastern nation than it would like to believe.
"Since [Former Prime Minister] Maliki relinquished the premiership, power and authority in Iraq have become increasingly diffused with various players now exercising unilateral power over the use of force," Ramzy Mardini, a fellow with the Atlantic Council, told the New York Times.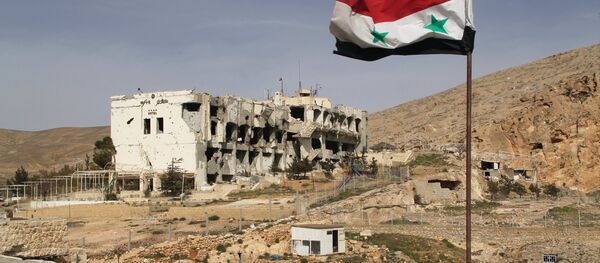 10 September 2015, 14:02 GMT
"Neutrality is the best Washington can hope for in Baghdad," he added. "Iraq is not a dictatorial state like many of the US allies in the Middle East. Iraq is still a fragile state whose leaders are exposed to politics. In the discourse of Iraqi politics, forcing Abadi to side with the US against Assad is like re-aligning him with the Sunni axis against the Shia one."
If neutrality and cooperation is the best strategy for combating IS in the region, it's one the Pentagon seems bent on ignoring. Washington has repeatedly accused Moscow of fanning the conflict and taking advantage of the situation to help bolster the government of Syrian President Bashar al-Assad.
"It appears now that Assad is worried enough that he's inviting Russian advisers in and Russian equipment in," President Obama said during a visit to Fort Meade, Maryland last week.
"And that won't change our core strategy, which is to continue to put pressure on ISIL in Iraq and Syria, but we are going to be engaging Russia to let them know that you can't continue to double-down on a strategy that's doomed to failure."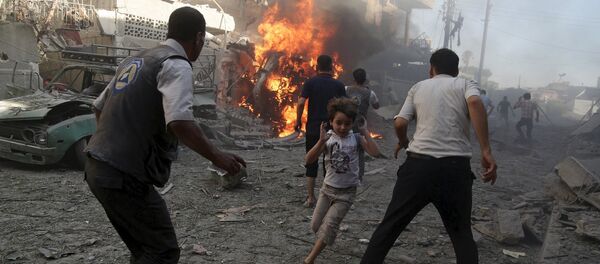 14 September 2015, 17:10 GMT
To support its claims of a Russian "invasion" in Syria, the West has repeatedly pointed to the presence of Russian military forces and equipment at both Latakia and the Russian naval facility at Tartus.
But while these facts are presented as conspiracy, Moscow has been completely transparent in its intention to counter the spread of the Islamic State.
"There were military supplies, they are ongoing, and they will continue," Russia's foreign minister, Sergei Lavrov, said on Sunday. "They are inevitably accompanied by Russian specialists, who help to adjust the equipment, to train Syrian personnel how to use this weaponry."
The accusations from Washington are especially baffling given the Pentagon's similar operations in Iraq. Nearly 3,500 US advisors are currently stationed in Iraq to help with the offensive against IS, and the government has received multiple weapons shipments from Washington, many of which have unwittingly fallen into the hands of terrorist fighters.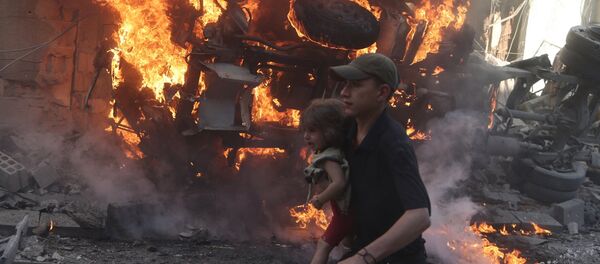 14 September 2015, 16:08 GMT
Washington has also been decidedly cagey about its diplomatic efforts to close off airspace, refusing to publicly discuss details about those meetings.
"Regardless of what air corridor is being used, we've been clear about our concerns about continued material support to the Assad regime," US State Department spokesman John Kirby said during a news briefing last Thursday.
"We don't talk about our diplomatic conversations, but we've asked our friends and partners in the region to ask tough questions of the Russians."