Other alternate casting options included Gary Oldman, Alec Baldwin and Michael Keaton.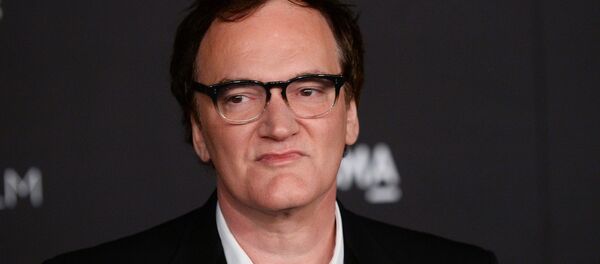 11 November 2014, 18:08 GMT
Several actors ended up playing the characters that were written for them – "notable" Tim Roth as robber Pumpkin and Amanda Plummer as his girlfriend Honey Bunny.
The part of the gown-wearing drug dealer was written for John Cusack but eventually went to Eric Stoltz, the second choice.
Patricia Arquette was the front runner for Lance's wife Jody but her sister Rosanna was eventually cast.
Johnny Depp, Nicolas Cage and Christian Slater were on the wish list for more than one role but none made it to the film.
Pulp Fiction, released in 1994, was Quentin Tarantino's second film and was nominated for seven Oscars.
It was also awarded the Palme d'Or at the 1994 Cannes Film Festival.
A major critical and commercial success, it revitalized the career of its leading man, John Travolta, who received an Academy Award nomination, as did co-stars Samuel L. Jackson and Uma Thurman.