UNITED NATIONS (Sputnik) — He added that UN member states should attempt to find solutions to several conflicts in the world, including the wars in Syria, Libya and Yemen, as well as the migrant crisis in the European Union.
"This year's session of the General Assembly opens at a time of turmoil and hope. Turmoil — because conflicts have deepened in so many places, and civilians are paying the price. Hope — because a historic number of world leaders will gather here at the United Nations to forge solutions and adopt an inspiring new development agenda," Ban told reporters.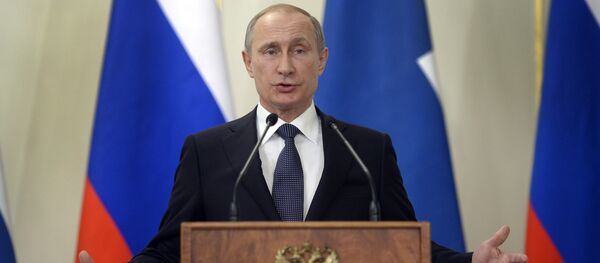 10 September 2015, 09:39 GMT
Dozens of world leaders are expected to attend the 70th session of the UN General Assembly, which opened on Tuesday and runs through October 6, to cover an anniversary agenda consisting of 170 items.
Russian President Vladimir Putin will participate in the General Assembly session for the first time in 10 years.