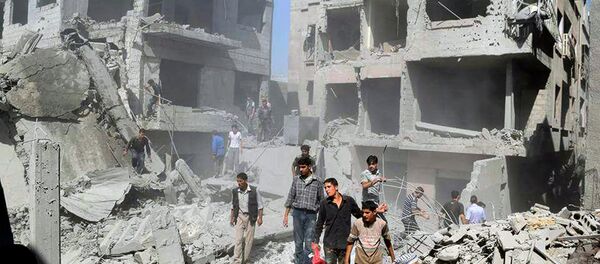 16 September 2015, 17:59 GMT
WASHINGTON (Sputnik) — President Barack Obama would welcome constructive Russian support for its efforts to create an anti-Islamic State collation in Syria, White House Press Secretary Josh Earnest told reporters on Wednesday.
"We have been quite clear about welcoming Russia's constructive support for the anti-[Islamic State] coalition in Iraq and Syria," he added.
However, Earnest stuck to the established US position of refusing to discuss or offer any indication that the United States was ready to work with President Bashir Assad and the legal Syrian government and armed forces against the Islamic State.
Earnest also said that a reason the United States was offering to cooperate with Russia was to avert the risk of conflict or confused interaction between Russian and US-backed forces operating in Syria.
"If uncoordinated, there could be some potential for interference in the efforts of some Russian personnel," Earnest said.
Earlier on Wednesday, Secretary of State John Kerry told reporters that Russian Foreign Minister Sergei Lavrov proposed to him in a Tuesday phone conversation that Washington and Moscow should hold bilateral military talks on the crisis in Syria.
Kerry added that the White House, the Department of State and the Department of Defense were currently considering the proposal.