MOSCOW (Sputnik) — Ukraine expanded its sanctions list on Wednesday to include 388 individuals, mostly state officials, politicians and journalists, based in Russia, EU and several other countries. The sanctions stipulate year-long entry bans and asset freezes.
"The list has triggered a backlash in Europe. I mean some mainstream media that called it a shameful attack on freedom of press. It looks like Kiev has scored an own goal with it," Ladislav Zemanek said.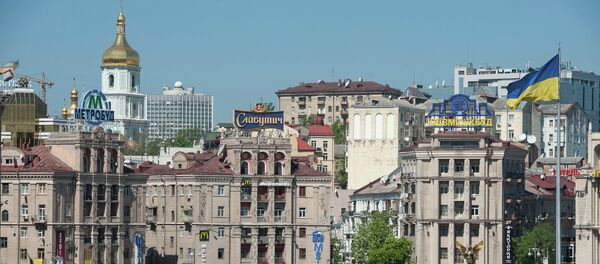 17 September 2015, 09:56 GMT
Zemanek, who is on the Ukrainian blacklist for monitoring local elections in Donbass last year, said that by sanctioning journalists the Ukrainian government "showed political amateurishness, lack of foresight and immaturity."
The Organization for Security and Co-operation in Europe condemned Ukraine's latest sanctions move on Thursday with OSCE media freedom representative Dunja Mijatovic urging the Ukrainian president to exclude all journalists from the list.