The UK Ministry of Justice revealed that nine attempts to infiltrate prisons were made by drones in England and Wales during the first five months of the year, adding to concerns that criminal gangs are using the devices to smuggle in potentially dangerous items.
© TEDx SanDiego
Drones are no longer the stuff of science fiction, and no longer owned exclusively by governments that can afford the high cost.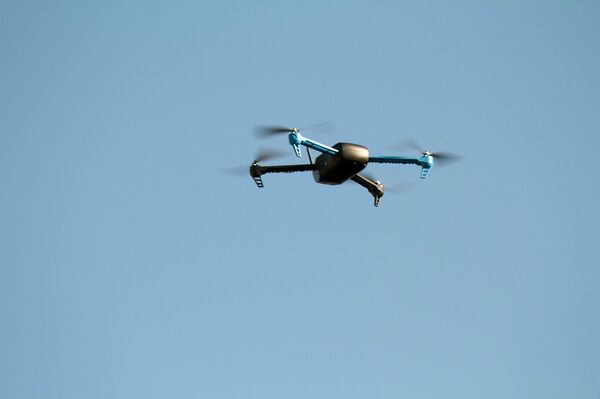 Drones are no longer the stuff of science fiction, and no longer owned exclusively by governments that can afford the high cost.
Along with concerns over mobile phones and drugs being smuggled into UK prisons, intelligence analysts have also raised fears that weapons such as knives and even guns may be attached to drones and subsequently dropped into areas where inmates can access them.
Drones Part of 'Emerging Threat'
Speaking at the Defense and Security Equipment International show in London, senior analyst Eve Richard from the National Offender Management Service (NOMS) intelligence unit said that drone use was an "emerging threat", particularly as Unmanned Aerial Vehicle (UAV) technology becomes cheaper and more accessible.
"In a nutshell, our intelligence suggests that the use of UAVs to release items into our prisons is an emerging threat. It's not a huge issue at the moment but there is the potential for it to increase and become more of an issue," she was quoted as saying by the Independent.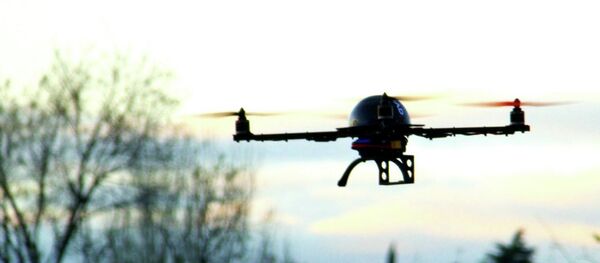 Fairly sophisticated drones with the ability to carry items weighing 1.5 kilograms can generally be bought for around $1,500 (£1,000) and can be operated effectively without serious training.
While there is no evidence to suggest drones have successfully smuggled contraband into prisons, there is a growing risk that it may happen.
Earlier this year a drone carrying mobile phones and drugs attempted to infiltrate Bedford prison in the UK, but became caught on barbed wire protecting the prison, while in August a drone was found on the grounds of Norwich prison.
There are fears that if these items are smuggled into prisons, it would lead to an increase in violence not only towards other inmates, but prison officers.
While prison guards and monitoring systems are in place to try and detect and prevent any airborne items from reaching inmates, Ms Richard said there is always a threat.
"All prisons are vulnerable — it doesn't matter where they are, it doesn't matter what type of prisoner they have, it doesn't matter what kind of security category they are. Everywhere is vulnerable because it is air space and as long as you can get [a UAV] over the wall you are vulnerable."