KIROV (Sputnik) — The deputy orime minister underscored the need to draw a "clear distinction" between this decision and science and research projects in fields such as medicine.
"As for genetically modified organisms, we have decided against the use of GMO in food production," Dvorkovich said.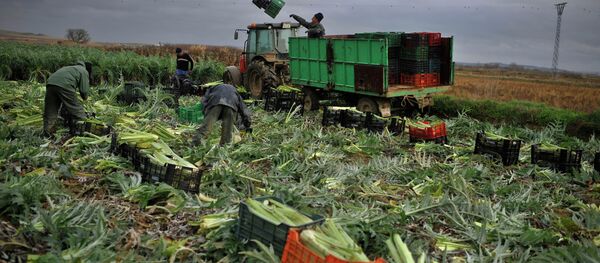 25 August 2015, 20:29 GMT
In April, the Russia parliament adopted a bill, seeking to ban the cultivation and breeding of GMO plants and animals, except for cases where it will be used in testing and scientific research.
Importers of GMOs are now required to be listed on a state register and the relevant authorities have been given the power to prohibit the import of such products to Russia in cases where negative effects on humans or the environment have been established, according to the legislation.
Dozens of countries worldwide, including Russia, require food producers to label genetically modified foods, with opponents of GMOs arguing that the health risks associated with such products have not been adequately studied.
© Sputnik
What's Behind the GMO Label?

What's Behind the GMO Label?