18 September 2015, 08:58 GMT
BERLIN (Sputnik) — The West is interested in Russia's participation in the fight against the Islamic State in Syria provided it conforms to certain limits, German Foreign Ministry spokeswoman Sawsan Chebli said at a briefing on Friday.
"We are interested in Russia's involvement in the fight against the Islamic State within certain limits and a particular format," Chebli said, adding that the West considers the international anti-ISIL coalition as an appropriate framework for Russia to get involved.
According to the German Foreign Ministry, an independent Russian intervention in Syria could complicate the process to find a political resolution to the conflict.
ISIL is a Sunni terrorist group that has been fighting the Syrian government since 2012. Since 2014, a US-led international coalition has been conducting airstrikes against ISIL positions in the country, as well as in Iraq.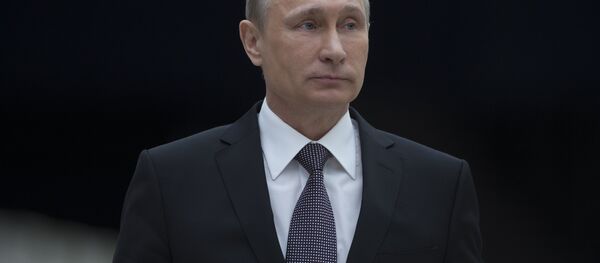 18 September 2015, 07:16 GMT
Russia has repeatedly criticized the coalition for not first seeking approval from either the UN Security Council or the Syrian government before launching the campaign and called on the West and its allies to join forces with Damascus in the fight against terrorism.
Last week, Russian President Vladimir Putin confirmed that Russia was providing "considerable" support to the Syrian government in terms of equipment, training and weaponry.
According to Kremlin spokesman Dmitry Peskov, Russia is providing military aid to the Syrian Army because it considers it to be the only credible force, capable of confronting ISIL in the country.