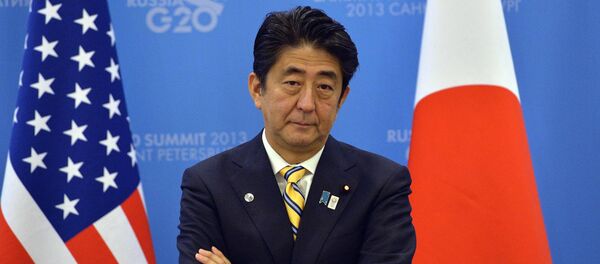 18 September 2015, 07:06 GMT
TOKYO (Sputnik) –Japan's lower house of parliament rejected a no-confidence motion against Prime Minister Shinzo Abe's government, proposed by five opposition parties earlier on Friday, a televised House of Representatives vote showed.
The failed move is one of a series of attempts by the opposition to stall the passage of a set of bills expanding the powers of the country's Self-Defense Forces. By failing to secure sufficient backing for its motion, the opposition is now powerless to block the package of bills permitting the country's military to be deployed abroad for the first time in seven decades.
The controversial defense bills were approved by the upper house committee on Thursday, prompting suggestions that they could be enacted as soon as Friday.
The standoff in the National Diet, Japan's parliament, which at times turned violent, entered its third day as opposition lawmakers sought to prevent the bills from being passed by Abe's Liberal Democratic Party-led majority.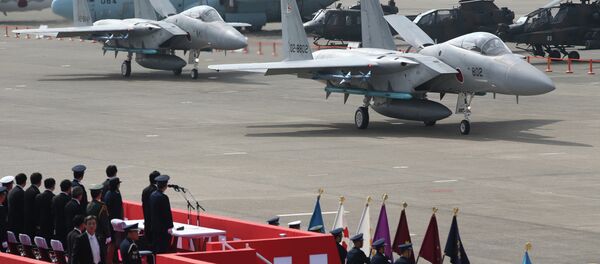 17 September 2015, 09:09 GMT
Protests also continued outside the Diet building in Tokyo. Polls show that the majority of the Japanese public is against the move.
The new laws, abolishing Article 9 of the Japanese Constitution that renounces the use of force to settle international disputes, would allow the Self-Defense Forces to exercise collective self-defense and be sent overseas in an offensive military posture for the first time since World War II.
Abe's government introduced the legislation to parliament in May, triggering nationwide rallies and accusations that he was using it as a pretext for involving Japan in international armed conflicts.