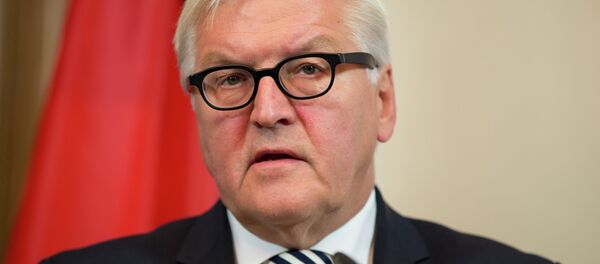 20 September 2015, 16:33 GMT
BERLIN (Sputnik) — End of the Syrian civil war is only possible with the assistance of the entire international community, including Russia, German Foreign Minister Frank-Walter Steinmeier said on Sunday after the talks with US Secretary of State John Kerry.
"The war in Syria will end only when the international community with the participation of Turkey, Saudi Arabia, Iran, and Russia will bear joint responsibility. Today, we discussed the common goals," the minister told journalists.