KIEV(Sputnik) — Kiev will not make any proposals regarding the discussions on possibilities to hold elections in eastern Ukraine's self-proclaimed Donetsk and Lugansk People's Republics, but is ready to listen to proposals from the breakaway regions, President Petro Poroshenko said Sunday.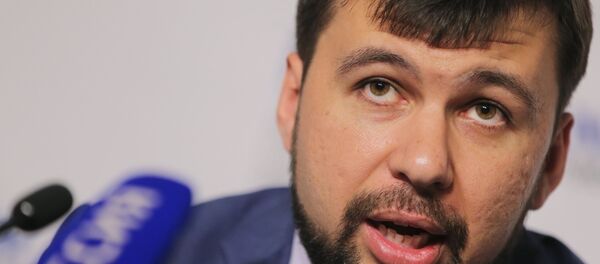 20 September 2015, 15:16 GMT
"There is no pressure on the Ukrainian side. Ukraine will not make any proposals [on Donbass elections], but we are ready to listen to [proposals] if they meet democratic standards," Poroshenko told in an interview with Ukrainian TV channels.
The Ukrainian government does not recognize Donetsk and Lugansk People's Republics that voted for independence in May 2014, and Kiev has stated it would never formally recognize local election results.
Ukraine is expected to hold local elections on October 25. But Donetsk and Lugansk plan to hold own local elections, on October 18 and November 1 respectively.