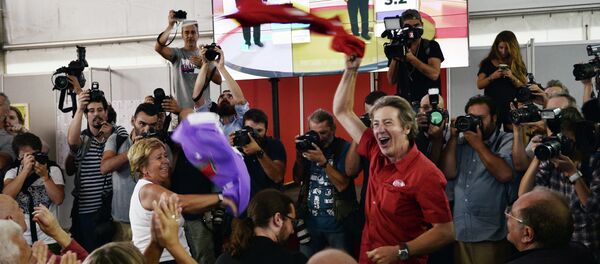 20 September 2015, 17:41 GMT
ATHENS (Sputnik) — Greek New Democracy party leader Evangelos Meimarakis congratulated his main rival, Syriza's leader Alexis Tsipras, with victory at the snap parliamentary elections on Sunday, local media reported.
"It is obvious that Mr. Tsipras will win, and I congratulate him with that," Meimarakis said, as quoted by Mega TV channel.
The snap parliamentary elections ended in Greece on Sunday. The left-wing Syriza party gained 35 percent of the votes and left behind its main competitor, the New Democracy party, according to first official estimates.