The country's finance ministry has given the green light to sign a contract with Boeing for acquisition of 22 AH-64D Apache attack helicopters, The Hindustan Times daily reports.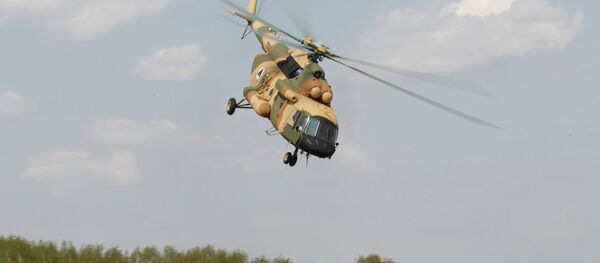 2 September 2015, 08:05 GMT
"We have conveyed our no objections to the deal being considered by the CCS [Cabinet Committee on Security]," said an unnamed senior finance ministry official, according to the Indian newspaper.
The initial process of buying the choppers started back in 2009 and was expected to be finalized by 2012. Boeing was so passionate to sell its helicopters to India, that it froze prices ever since. Now, the bureaucratic gear wheel has started rolling as the American defense major manufacturer along with the US Army Security Assistance Command reportedly said it will raise prices for Apaches by 40 percent from September 30th this year if the Indian government does not to make up its mind by this date.
In addition to the state-of-the-art American attack helicopters, which come with Hellfire missiles and 8,000 rockets, India will get 15 CH-47 Chinook heavy deployment helicopters, also produced by Boeing. The total price of the deal is expected to reach $3.1 billion.
The final decision of the government is due to be announced after the deal is cleared by the Cabinet Committee on Security next Tuesday.