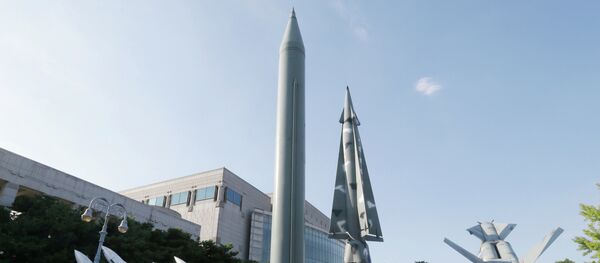 18 September 2015, 00:33 GMT
Speaking to South Korean news agency news agency Yonhap on Saturday, Kim, the former ambassador to South Korea and former US Special Envoy for the Six Party Talks, said that Washington is genuinely open to the resumption of "credible and meaningful negotiations."
"When we conveyed to Pyongyang that we are open to dialogue to discuss how we can resume credible and meaningful negotiations, of course we meant it. It was not an empty promise. We are willing to talk to them," the special envoy explained.
Kim emphasized that "frankly for me, whether that discussion takes place in Pyongyang, or some other place, is not important."
Yonhap emphasized that it was unusual to see a senior American official express so openly "his willingness to hold talks in the North's capital."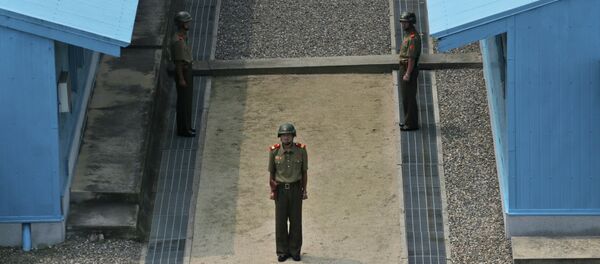 24 August 2015, 17:27 GMT
The six-party talks on North Korea's denuclearization, involving North Korea, South Korea, the US, China, Russia and Japan have been halted since 2008. Pyongyang has signaled its readiness for the negotiations to resume, with Washington saying that North Korea must first demonstrate its commitment. 
With Washington and Pyongyang not maintaining formal diplomatic relations, Kim said that his mission keeps in contact with North Korea through its New York-based UN mission. So far, Kim said that Pyongyang has shown no interest in holding talks with the US.
Noting that US policy to North Korea is based on "three pillars" of deterrence, diplomacy and pressure, Kim emphasized that while the US is looking at new sanctions, and to strengthen enforcement of existing sanctions to counter North Korean long-range missile and nuclear testing, "it's important that we continue our effort in all three tracks, because I think it's clear that just one track isn't going to solve the problem."
Kim noted that the US would work with all the members of the six-party talks to resume talks and "to achieve progress in implementing the Joint Statement," reached in 2005 after Pyongyang promised to give up its nuclear program in exchange for diplomatic recognition and economic concessions.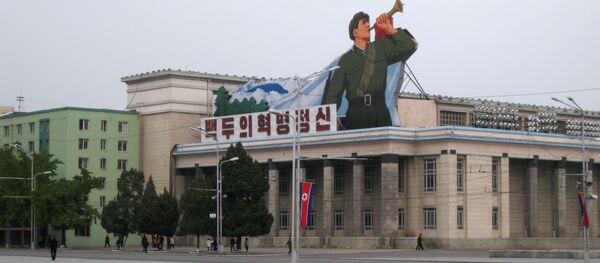 16 September 2015, 00:27 GMT
US and North Korean officials are known to periodically exchange remarks on 'readiness for open dialogue'. Earlier this year, North Korea proposed a new round of talks, "without preconditions," with Washington responding that they are not interested in "talks for the sake of talks," demanding that Pyongyang first begin taking steps toward denuclearization instead.
Russian experts cited by Rossiyskaya Gazeta newspaper are split on the significance of Kim's remarks. The newspaper noted that while the US's apparent readiness to hold talks can be useful in dissuading Pyongyang from new weapons testing, "on the other hand, Washington has made it clear that the DPRK's tactic of 'raising the degree of tension' works: once Pyongyang demonstrated the seriousness of its intentions for new testing, Washington immediately began talking about their readiness to resume negotiations."