WASHINGTON (Sputnik) — A US interagency Periodic Review Board "determined continued law of war detention of Shalabi does not remain necessary to protect against a continuing significant threat to the security of the United States," the press release read on Tuesday.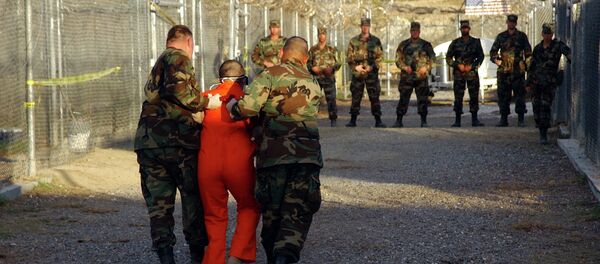 22 September 2015, 00:30 GMT
The transfer of Shalabi is part of President Barack Obama's commitment to permanently close the detention facility at Guantanamo Bay, Cuba.
The Obama administration is currently conducting a review of potential military sites inside the United States to transfer Guantanamo Bay detainees who still pose a national security threat. The measure is facing opposition from a number of US lawmakers.
The United States currently detains 114 prisoners at the Guantanamo Bay facility.