UNITED NATIONS (Sputnik) — UN human rights experts called on the Saudi Arabian government to stop the execution of minors, pointing at the case of Ali Mohammed Nimr, who was convicted for a crime committed when he was a teenager, a statement issued Tuesday said.
"We urge the Saudi authorities to establish a moratorium on the use of the death penalty, halt executions of persons convicted who were children at the time of the offence, and ensure a prompt and impartial investigation into all alleged acts of torture," three UN officials were quoted as saying in the statement.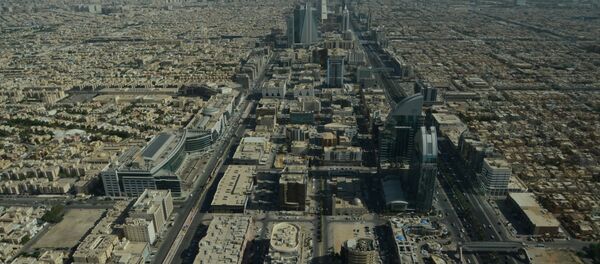 21 September 2015, 20:37 GMT
According to the UN special rapporteur on extrajudicial, summary or arbitrary executions, UN special rapporteur on torture and other cruel, inhuman or degrading treatment or punishment and the current chairperson of the UN Committee on the Rights of the Child, Nimr may be executed at any time.
"Ali Mohammed al-Nimr, a high school student, was arrested in 2012 by the Saudi authorities when he was 17 for his participation in Arab Spring protests in Qatif, Eastern Province. During his arrest and detention, he was reportedly subjected to torture and ill treatment by the General Investigation Directorate… In May 2015, the Specialized Criminal Court (SCC) sentenced Mr. al-Nimr to death… and confirmed its sentence in September," the statement read.
The UN experts noted that at least 134 people were executed in Saudi Arabia in 2015 that was 44 more than in 2014.
"Such a surge in executions in the country makes Saudi Arabia a sad exception in a world where states are increasingly moving away from the death penalty," the UN employees emphasized.
Saudi Arabia is one of the world's leading countries by the number of executions. According to the Amnesty International rights group data, the country was fourth in 2013 and third in 2014, preceded only by China and Iran.