In the nine different historical places in the center of Moscow a great show will be held and it will for sure impress its audience. Curator of the project – LBL Communication Group.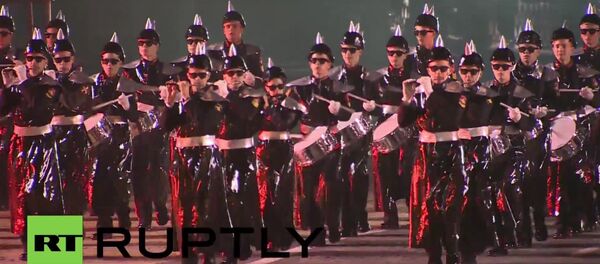 14 September 2015, 12:43 GMT
The fans of the festival will find themselves "In the city of light…" where performances will be shown – on the buildings on Frunzenskaya embankment and Andreevsky Bridge, on Bolshoi Theatre and in VDNH, on the territory of Patriarshie and Chistie ponds, and finally in the Central Children`s Store and Rowing canal in Krylatskoe.
Barges will sail along the Moscow-river and they will show colorful images on the embankments. In Digital October Center the educational program will be held.
Beside the projection mapping and light shows the Organizers of the Circle of Light Festival will run ART VISION International Competition which attracts participants from all over the world.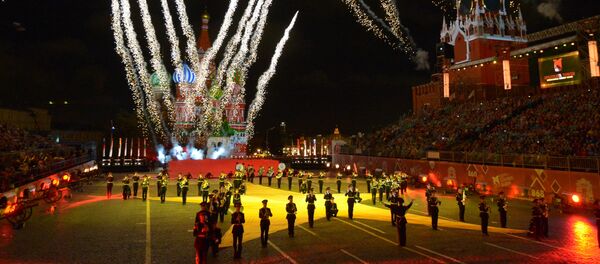 6 September 2015, 15:00 GMT
This year only in three nominations — Classic, Modern and Vjing — more than 120 applications from 26 countries were applied. All applications that passed into the second round (48 projects from 14 counties) will be shown on the facades of Bolshoi Theatre and VDNH buildings as well.
A professional jury rates all the competition projects. The main juror Patrick Woodroffe is a mapping designer and producer from UK. Other judges will be Boris Edelstein (Switzerland), Romain Tardy (Belgium), Orlando Marques Da Silva (Brazil), Fredrik Jönsson (Sweden), Jonny Wilson from Eclectic Method (Spain), Addictive TV (UK): Daniels Graham Daniels and Mark Vidler. Their main selection measures are originality, creativity, effects and music clearance.
As a result Muscovites and their guests will see the projects of the finalists from Australia, Azerbaijan, Hungary, Germany, India, Indonesia, Italy, Spain, Canada, Mexico, Portugal, Russia, Slovenia, Chile, Switzerland, Ecuador and Japan.
Last year nearly 6 million people — 10 thousands foreign tourists among them — visited all the light shows and video mapping performances of the International Moscow "Circle of Light" Festival.