"The longlist of asylum seekers includes, among others, Ukrainian MPs and businessmen, sometimes even those on vacation abroad and still seeking refuge in the West," the Kiev-based newspaper Vesti wrote on Wednesday.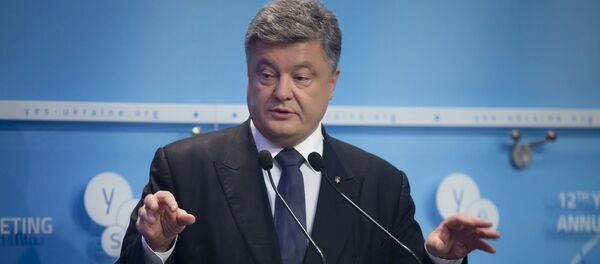 19 September 2015, 18:36 GMT
People "simply point to the armed conflict in Donbass as a reason for their desire to relocate to Europe," but Ukraine is not at war, hostilities are taking place only in several areas in the east and many of the asylum seekers are residents in Kharkiv and Lviv, far away from the conflict area, the newspaper noted.
"To justify their case Ukrainians are even showing the European authorities forged certificates and photographs of destroyed houses taken elsewhere," the author noted.
According to the newspaper, Spain is the country of choice for the would-be migrants, followed by Poland and the Czech Republic.