Alexion Pharmaceuticals Inc., best known for its development of one highly specialized – and highly priced – drug, was none too happy about Canadian authorities' push to make that treatment more accessible for patients, and to relieve the financial strain on the state for helping patients pay for it.
The company filed a motion in Federal Court, arguing that Canada has no authority to force Alexion to lower its prices.
The drug in question is Soliris, and it is absolutely necessary for the treatment of two rare blood disorders that, according to statistics, affect only one in a million people. The illnesses, known as paroxysmal nocturnal hemoglobinuria (PNH) and atypical haemolytic uremic syndrome (AHUS), destroy red blood cells, leading to anemia, blood clots, organ failure and death.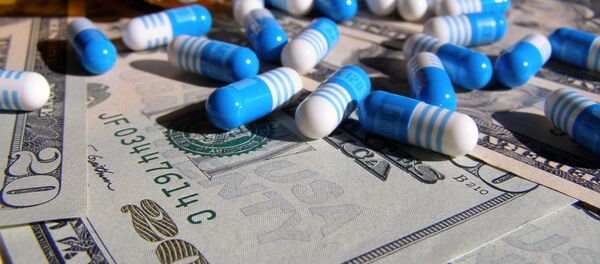 20 September 2015, 20:15 GMT
While Soliris is not a panacea, it stimulates the human body to combat those diseases, extending life expectancy and easing suffering.
The problem is that, at the drug's current price, life support for those affected by the illnesses can be extremely expensive. For instance, one year of therapy in Canada costs around $700,000, and patients must take the medication indefinitely, which means lifetime costs that soar into the millions of dollars.  Not all Canadian provinces have programs that subsidize the prescription, and there are different criteria in different jurisdictions patients need to meet to qualify for coverage, CBC reported.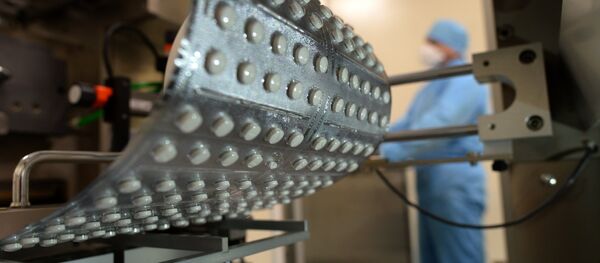 17 September 2015, 23:48 GMT
Canada's Patented Medicine Prices Review Board noted that Soliris' price tag in Canada is one of the highest worldwide, and they challenged the cost of the drug by launching a series of hearings on the matter, hoping in part to force Alexion to reimburse Ottawa for post over-payments. But then Alexion stroke back with a counter-claim, aiming to block the Review Board from proceeding.
Soliris is the only drug produced by Alexion, which has earned revenues of more than $6 billion over the last eight years.
The matter could set what many see as a dangerous precedent.  In the event that Alexion wins the case, experts say, Canada could lose the ability to control the costs of patented drugs across the nation.
"This is the single greatest threat to pricing of drugs in Canada ever," Amir Attaran, a University of Ottawa professor who specializes in health law, told CBC News.