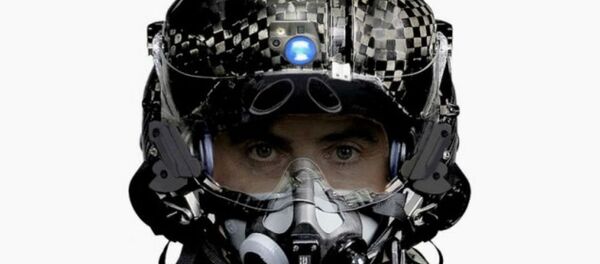 12 August 2015, 19:48 GMT
"Striker II has a high-definition, lightweight night vision camera which translates information and displays it on the helmet's visor. This removes the need for heavy night vision goggles which increase g-force pressures on the head and neck, limiting the pilot's maneuverability in the cockpit," Britain's Advance magazine quoted BAE Systems' test pilot, Peter Kosogorin, as saying.
"The helmet provides a clear and accurate visual display and a seamless transition from day to night, eliminating the need to manually configure and adjust night vision goggles," Kosogorin added.
BAE Systems will continue to evaluate the helmet's integration with Typhoon aircraft in another series of flight trials later this year.
Striker II also includes a cutting-edge tracking system that ensures the pilot's exact head position and the aircraft computer system are continuously in sync, reducing problems common to other HMD's.
The tracking system also eliminates any delay in determining where the pilot is looking and can therefore perfectly position symbology onto the visor.
The results are high-precision target tracking and engagement as well as superior situational awareness and mission effectiveness, Advance wrote.
Not to be outdone, Russia has designed an all-digital helmet for its latest Sukhoi PAK FA jet fighter.
Developed by the Moscow-based KRET R&D Company, the helmet is connected to the plane's on-board photo and video cameras and transmits all data to its visor.
As a result, all actual flight information is always before the eyes of the pilot.
"When the pilot's head moves the image [on the helmet display] changes respectively. What is more, the system is capable to detect the pupil's movements for automatic targeting," one the developers told the TV channel Zvezda.