"Fund managers we've spoken to estimate SAMA [Saudi Arabian Monetary Agency] has pulled out between $50 billion to $70 billion from global asset managers over the past six months," Nigel Sillitoe, chief executive officer of the Dubai-based firm, told Bloomberg.
"Saudi Arabia is withdrawing funds because it's trying to cut its widening deficit and it's financing the war in Yemen," he said.
As oil prices halved over the past year, SAMA's foreign reserves have fallen about 10% from a peak of $737 billion in August 2014 to $661 billion in July. The government has turned to bond sales to help sustain spending and fund its military campaign in Yemen.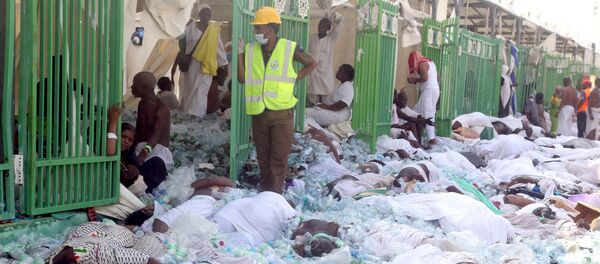 28 September 2015, 17:23 GMT
"Foreign-exchange reserve depletion, rather than accumulation, is the new reality for Saudi Arabia," Jason Tuvey, Middle East economist at Capital Economics, said in an email to Bloomberg.
"None of this should come as much surprise," given the current-account deficit and risk of capital flight, he added.
Saudi's deep foreign reserves could sustain the country for years, but analysts say using them to avoid cost cutting could threaten its credit rating, Bloomberg reported. The government has offered few specifics about how it will cut spending, but it reportedly is considering measures long considered forbidden or unnecessary, including alternative energy.