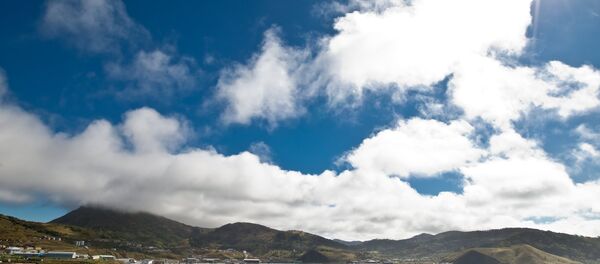 UNITED NATIONS (Sputnik) — Abe and Putin held bilateral talks on the sidelines of the UN General Assembly in New York. The meeting comes following Russian Foreign Minister Sergei Lavrov's announcement on Monday that Putin had accepted Abe's invitation to visit Japan. Tokyo is expected to set a date for the visit at a later time.
"The meeting lasted 40 minutes, the discussion was frank and very diverse and meaningful. They discussed three points, one of them was territorial issues. First of all, Russia and Japan agreed to move forward negotiations on a peace treaty to find a mutually acceptable solution," ministry spokesman Yasuhisa Kawamura told RIA Novosti.
Japan and Russia have never signed a permanent peace treaty following the end of World War II because of a disagreement over four islands, which Russia calls the Southern Kurils and Japan the Northern Territories.
All of the Kurils have been administered by Russia since the end of WWII, but the Japanese government still lays claim to Iturup and three other islands.