UNITED NATIONS (Sputnik), Leandra Bernstein — According to UN international trade statistics, Russia is one of the top five importers of Azeri goods. Azerbaijan is also part of the Commonwealth of Independent States free trade zone with Russia.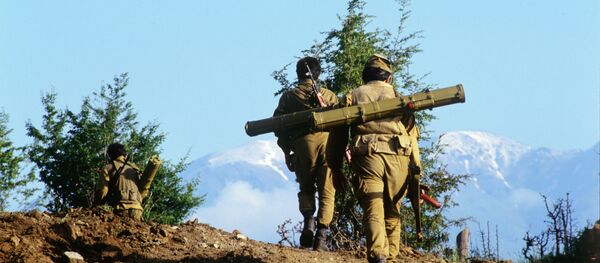 29 September 2015, 19:34 GMT
"Never say never," Mammadyarov said on Wednesday when asked if his country would consider membership in the EEU.
Mammadyarov explained that Azerbaijan is focused on "building up more bilateral level cooperation" within the Eurasian bloc.
The EEU is an integrated trade zone including Armenia, Belarus, Kazakhstan, Kyrgyzstan and Russia.
The inclusion of Armenia in the EEC presents "one extremely serious obstacle" for Azerbaijan's membership, Mammadyarov noted.
"It is not an easy job to say yes or no [to membership]," he stated, adding "there are a lot of 'ifs'."