Recently released transcripts from the French Senate's International Affairs Committee revealed that Paris was placed under "significant pressure" from a number of eastern European and Baltic states to scrap the deal with Russia, despite the fact that it would cost France financially.
During a Senate debate on the issue on September 23, the Committee's spokesman Robert del Picchia said:
"We experienced significant pressure from the East-European countries, not to mention the Baltic states, within the NATO Parliamentary Assembly." 
Along with being pressured to renege on the deal, which would have seen France sell two Mistral vessels to Russia, the committee transcripts revealed that other countries threatened to pull out of other lucrative defense contracts if Paris went through with the sale.
"Poland had indeed threatened to break off negotiations [with France], which covered 50 Caracal helicopters worth USD$2.5 billion, if we delivered the ships," del Pichia added.
The Mistral-Class Helicopter Carrier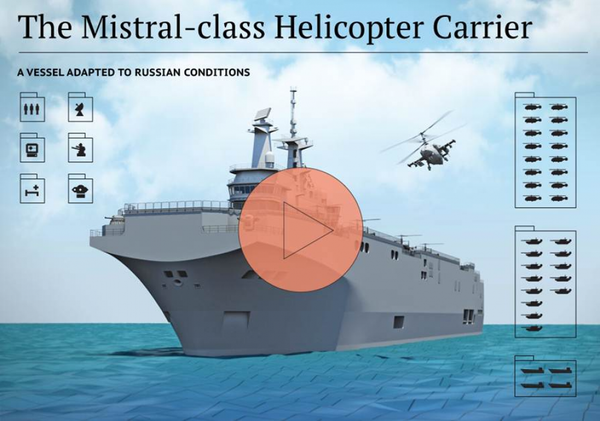 The Mistral-Class Helicopter Carrier
The revelations seemingly confirm suspicions that France was pressured into backing out of the deal by NATO allies for political reasons, with the West accusing Russia of illegally intervening in the Ukraine crisis.
Russia has consistently denied western allegations of direct involvement in Ukraine, instead pointing out the NATO build up of military resources in eastern Europe as a factor contributing to the escalation of tensions across the continent.
After cancelling the Mistral deal, French President Francois Hollande last week announced that "principle and terms of the purchase" had been met with Egypt for the two vessels.
© Sputnik / Vitaly Podvitski
One-Stop Shop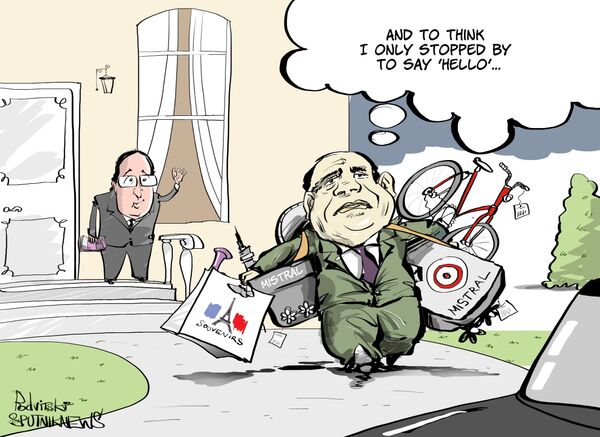 One-Stop Shop
© Sputnik / Vitaly Podvitski
The re-sale is aimed at offsetting French costs to Russia, with Paris repaying Moscow about USD$1 billion for breaching the contract.
Despite agreeing to re-sell the vessels to Egypt, France still looks set to suffer financially as a result of the broken deal with Russia, with the country's Senate finance committee admitting the bungled agreement would be costly.
"If the agreement with Egypt to resell the ships is implemented, it will cost the nation's budget 200 to 250 million euros [USD $224 million — $280 million]."
The deal to sell the two Mistrals to Russia was signed by former French President Nicolas Sarkozy in 2011, but was cancelled by Hollande in September 2014.