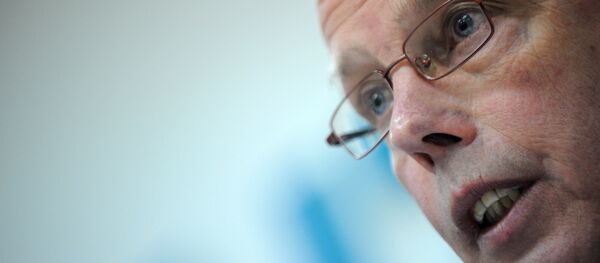 30 September 2015, 10:12 GMT
STRASBOURG (Sputnik) – Moscow should coordinate its military efforts in Syria, authorized by Russian authorities earlier in the day, with other countries using airstrikes in the region, the President of the Parliamentary Assembly of the Council of Europe (PACE) told Sputnik on Wednesday.
Earlier in the day, Russia's upper house of parliament unanimously approved the use of Russian armed forces in Syria after receiving a request for assistance from Syrian President Bashar Assad. According to the Kremlin, the main aim is to support the legitimate Syrian leadership in the fight against Islamic State (ISIL) jihadist group.
"Russia is not the only country to have decided to have air attacks, I only hope that this is coordinated with others. Because we have to avoid that there is even with those who want to combat the evil, whatever the evil is, that there is a competition between them," Anne Brasseur said, calling for a coalition.
She noted that countries have different approaches when dealing with the crisis in Syria, with France demanding Assad to go, and Russia insisting on his participation in finding a diplomatic solution.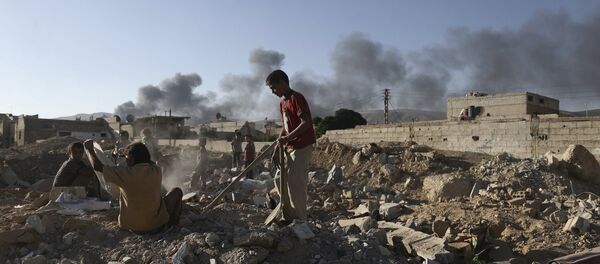 30 September 2015, 09:57 GMT
"I think we have to find common grounds together, the Europeans, as a European entity, the United States and also Russia, to see how we can end this crisis. And of course the dictatorship as it is in Syria is not acceptable. And for me, as representing the Parliamentary Assembly of the council of Europe, I never can agree with that, and say let's support him [Assad], but as he is there, we have to talk to him. It is only through contact and dialogue that you can solve problems, and violent interventions cannot be a solution," Brasseur said.
Syria has been in a state of civil war since March 2011. Government forces have been fighting both "moderate" opposition factions and extremist groups, such as Islamic State and the Nusra Front.
The United States, which does not consider Assad to be the legitimate president of Syria, has been conducting airstrikes without Damascus' approval and training the so-called moderate opposition in the country within the framework of an international coalition, which it leads.
Kremlin spokesman Dmitry Peskov underscored earlier in the day that Russia is the only country to be carrying out a military operation in Syria on a lawful basis, as it was asked to do so by President Bashar Assad.