DUBAI (Sputnik) – The 30th session of the OHCHR is taking place on September 14-October 2 in Geneva.
According to the WAM news agency, representatives from Yemen, Saudi Arabia and the United Arab Emirates have been in intense talks with the Dutch delegation on resolving conflict in Yemen. As a result, theirs will be the only resolution presented at the session.
The resolution supports creating a Yemeni governmental committee to investigate allegations of human rights violations, among other things.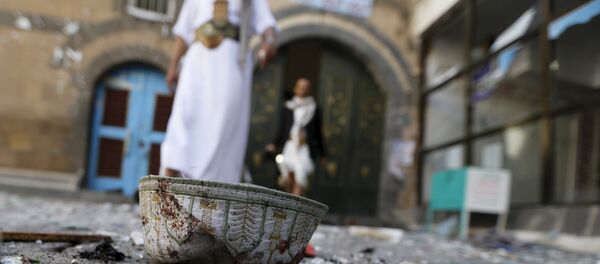 25 September 2015, 18:39 GMT
Yemen has been engulfed in a military conflict between the government and Houthi rebels, the country's main opposition force that forced the country's government to resign in January.
A coalition of countries, led by Saudi Arabia, has been conducting airstrikes in Yemen at the request of President Abd Rabbuh Mansur Hadi since March, in an attempt to push the Houthis out of the areas they have come to control.
Over 20 million people, or around 80 percent of Yemen's population, are in need of urgent humanitarian assistance amid the ongoing military conflict in Yemen, according to the United Nations.