Clinton, like other top officials appointed by the president, kept her clearance after she left office in 2013. Security clearances are generally granted for five years at a time.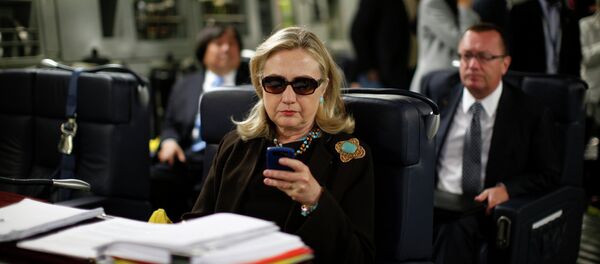 25 September 2015, 23:14 GMT
However, it is common to suspend a clearance during an investigation, according to some national security experts who spoke to McClatchy DC. Others say allegations alone are enough to suspend a clearance, if officials are concerned about government secrets.
"Whether you're a member of the military, a high-ranking executive branch official or anybody else with a security clearance, people should be treated equally," Senator Charles Grassley, who chairs the Senate Judiciary Committee, told McClatchy.
"If rank-and-file military and intelligence community employees have their clearances suspended during security investigations, then senior officials should not get any special exemptions."
However, top officials are less likely to have their clearances suspended or revoked than low-level bureaucrats, according to John V. Berry, a Virginia lawyer who practices security clearance law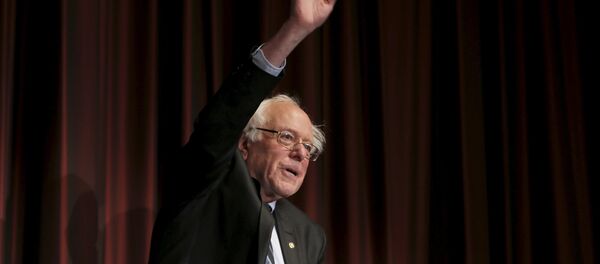 26 September 2015, 00:21 GMT
As secretary of state, Clinton sent or received through her private account at least 200 emails that were later determined to contain classified material, according to the State Department – although none of the emails were marked as classified at the time.
She turned over her server to the FBI at its request while her attorney gave investigators a thumb drive with more than 30,000 of her emails.
The controversy surrounding Clinton's private email has threatened her standing as the front-runner in the race for the Democratic presidential nomination. More and more voters say Clinton is not trustworthy, citing the email scandal.
"If this were a normal employee, it would be entirely routine to temporarily suspend their access pending investigation," Bradley Moss, a Washington lawyer who handles national security information, told McClatchy.
But Paul Pillar, a former CIA official and deputy chief of the intelligence community's counterterrorism center, said he is not aware of any rule that mandates that once a case has been referred to an agency, such as the FBI, that a clearance must be suspended, McClatchy reported.
Clinton has turned over 30,490 work emails to the State Department, but she said that she deleted another 31,830 personal emails.