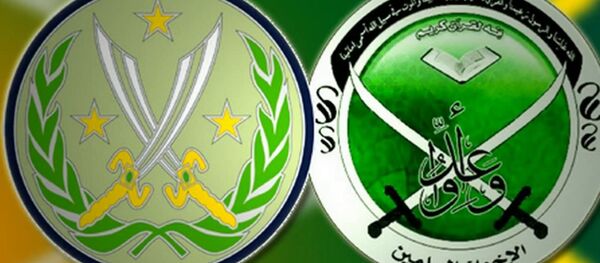 1 October 2015, 13:06 GMT
According to the Russian President, the purpose of the offensive is a preemptive strike against militants which are currently terrorizing large areas of Syria and Iraq.
The fact that Russia has taken the lead in fighting a global evil incarnate easily draws analogues from history. And sometimes history tends to repeat itself. Seventy years ago the Soviet Union defeated the Third Reich, a pure evil which wanted to conquer the world under the banners of Nazism and militarism.
Oftentimes, making analogues is not the best way to analyze and understand historic events and their correlation. However, many events or things persistently tend to repeat themselves — no matter if their forms or even essence may differ from many years back in time.
One may look first at Nazi Germany and then at the Islamic State and try to find differences between these two major threats to global peace and security. And we have to say it might not be that easy.
Both Nazi Germany and ISIL have one principal goal — to conquer the world and establish global rule under one regime.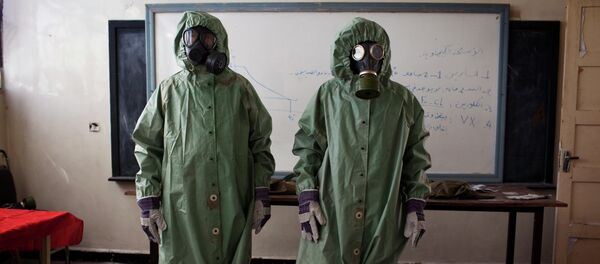 11 September 2015, 07:19 GMT
Another analogue can be found in the image of the world both the ideology of the Nazis and ISIL pursue. According to the ideology of the Third Reich, the history of the world should have completed its development in a universe dominated by one race — the Aryan race. ISIL in turn has also a global purpose — the creation of a worldwide caliphate in Europe, Asia and Africa.
Here emerges the third resemblance between Nazi Germany and the Islamic State terrorist organization — an extreme level of ideological basis which justifies any actions of their adherents.
Nazi Germany elaborated and maintained an unprecedented propaganda mechanism. The movie "Triumph of the Will" is a perfect example of how the Nazi government manipulated people and glorified the power of the Third Reich. ISIL has also embraced and worked out powerful propaganda tools capable of attracting tens of thousands of supporters around the world.
Both the Nazi and ISIL militants are notorious for the unprecedented level of violence characteristic for everything they have done or do — ranging from fighting their political opponents to waging wars on the battlefield.
1 September 2015, 13:12 GMT
Another feature that can be described as characteristic to both the Third Reich and ISIL is their uncompromising struggle against "the other" — any other social group which differs in race, religious or political beliefs. The purpose of both "regimes" can be definitely described as maximum intolerance to "the other" and a permanent effort to eradicate "the other" to maintain their own existence.
When the Nazis came to power in Germany one of the first spheres of social life they attacked was culture and education, including burning books and banning entire scientific disciplines. When Sigmund Freud found out that his books were among those burned in Berlin in 1933, he ironically remarked: "What progress we are making. In the Middle Ages they would have burned me. Now they are content with burning my books." As for ISIL, since 1933, no progress has been made. Islamic State militants have destroyed a number of precious cultural artefacts in towns they seized, especially the ancient town of Palmyra. The same stance was demonstrated by ISIL according to many cultural and scientific achievements mankind has reached throughout its history.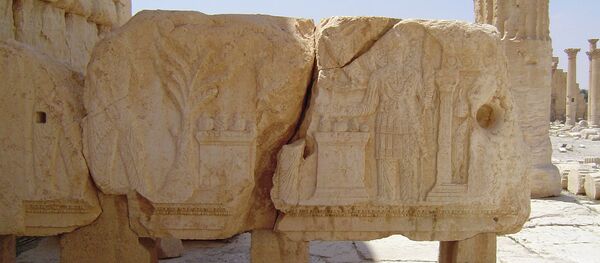 1 September 2015, 20:43 GMT
There are two more notorious facts common to both Nazi Germany and ISIL, which are their total ignorance of human rights and gruesome executions that can never be justified by any ideology or religion in the 21
st
century.
Finally, in order to maintain its might and power the Third Reich had to ritualize any public action. Ritualization is not only a way to lay down rules — it always gives a transcendental explanation for every phenomenon or event in society. Thus it looks more like a religion, like something which cannot be disobeyed or neglected by a mortal man. Under certain assumptions, the same can be found for ISIL. All its public events, executions, speeches or propaganda moves are highly ritualized, which is used to persuade people the entire political and social formation acts on behalf of a transcendental entity.