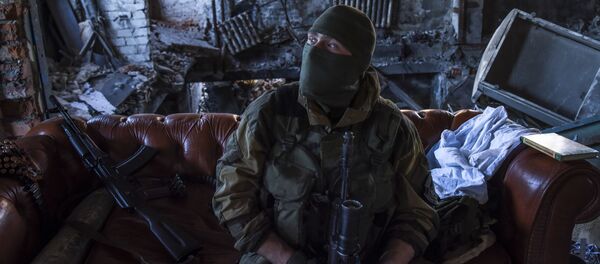 28 September 2015, 19:16 GMT
MOSCOW (Sputnik) — Russia is expecting the full implementation of the Minsk peace agreements by the conflicting sides in eastern Ukraine, and this issue will be discussed at the upcoming Normandy Quartet summit in Paris, Russian President Vladimir Putin said Thursday.
"And, of course, I am counting on the Minsk agreements to be implemented. We will discuss this tomorrow in Paris," Putin said at a meeting of the Russian Council for Civil Society and Human Rights.
"We expect that the dialogue between the two unrecognized republics and Kiev authorities will, after all, be positive, and that the main condition to achieve any compromise — direct dialogue — will be in place. We will hope for this, and expect both sides to show goodwill," the president said.