According to Ibrahim, Russians act very professionally and base their airstrikes on a series of sophisticated data taken from satellites, images from reconnaissance planes and intelligence services.
"All these Western media reports about Russians killing civilians are pure lies. During airstrikes, Russia hasn't killed a single civilian," Ibrahim said.
The scholar said he visited areas that were attacked during Russian airstrikes several months ago and can assure everyone that civilians had been long gone from these areas. Only militants are left there now.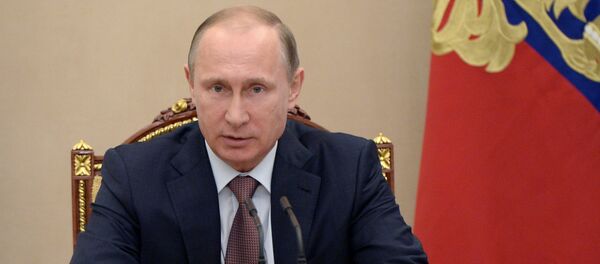 1 October 2015, 12:15 GMT
Western media tries to misinform people. "They never talk about those civilians killed every day in Yemen, Iraq and Afghanistan. They never talk about their errors on training "moderate" opposition fighters," Ibrahim said.
The only thing the West can do right now is to deliberately malign the actions of Russia to somehow try to justify their own failures in Syria. Western media hastily tries to compare Russia's actions in Syria with its experience in Afghanistan despite the two being totally different situations, the Syrian scholar said.
On Wednesday, the Russian parliament approved the use of the country's air force to conduct airstrikes against ISIL, following a request by Syrian President Bashar Assad.
The UN Charter allows the use of force in a foreign country only if it is authorized by the UN Security Council, an act of self-defense, or at the specific request of the country's authorities.