MOSCOW (Sputnik) — Russian President Vladimir Putin, German Chancellor Angela Merkel, French President Francois Hollande and Ukrainian President Petro Poroshenko held five-hour talks in Paris earlier in the day focused on Ukrainian reconciliation.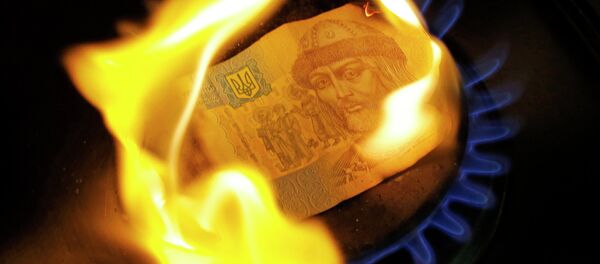 30 September 2015, 15:29 GMT
"The gas issue was also discussed but in the context of documents that had been initialed by Ukraine and signed by Russia," Peskov told reporters.
"The Ukrainian side pledged [to sign these documents]. We hope that we have managed to reach agreements which satisfy all sides concerned," Peskov added.
According to agreements reached at trilateral Russia-EU-Ukraine talks in Brussels on September 25, Ukraine will buy 2 billion cubic meters of Russian gas as part of the so-called 'winter package' with a $20 discount for every 1,000 cubic meters.