MOSCOW (Sputnik) — Russia is satisfied with the outcome of the issue over the Mistral-class helicopter carrier that was not delivered by France, because Moscow received "good money" in compensation and there are no hard feelings or ulterior motives after the deal fell through, Russian Foreign Minister Sergei Lavrov said.
"We're satisfied with how everything was solved. We don't have any ulterior motives here," Sergei Lavrov said during an interview with the Venezuelan state television channel.
France and Russia terminated a $1.3-billion contract in August following French President Francois Hollande's suspension of the warships' deliveries late last year over the Ukrainian conflict.
"We said that we wouldn't try to change the decision or try to convince France of what it said otherwise. We asked for our money back and we got a full refund for what we paid our French partners, as well as what we spent on constructing some parts of these helicopter carriers on our wharfs and training personnel."
Paris repaid Moscow around $1 billion as compensation for the breached contract.
"We're not offended or disappointed, we received very good money [in refund], and you can never have enough money. We consider the issue closed."
The Mistral-Class Helicopter Carrier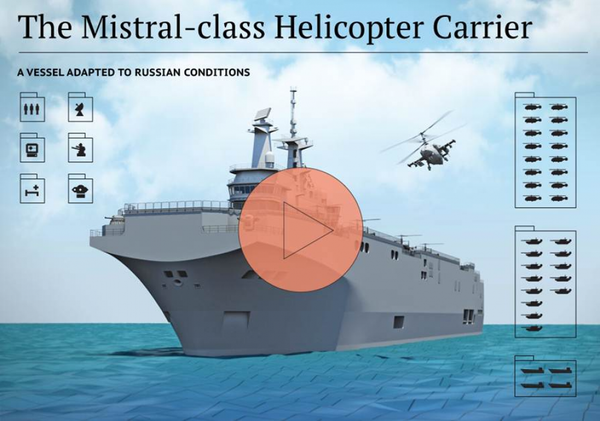 The Mistral-Class Helicopter Carrier