MOSCOW (Sputnik) – Special Forces in Chechnya have detained a group of Islamic State sympathizers in the republic, Chechen leader Ramzan Kadyrov said Thursday.
"There were three individuals: two sympathizers and one beginner. We exposed them and detained them," the Russian News Service quoted Kadyrov as saying.
Kadyrov added that the recruiters were able to entice another two into their ranks.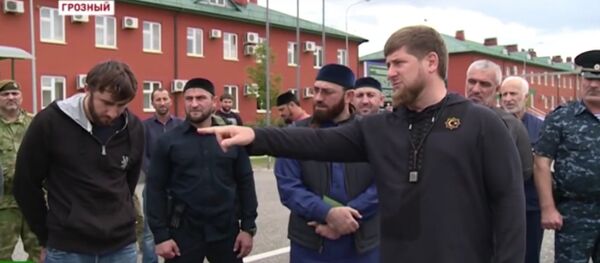 20 September 2015, 13:12 GMT
In mid-September, the Russian Federal Security Service said that some 2,400 Russian citizens were involved in activities connected to IS extremists, including fighting alongside the group.
Earlier in the week, Kremlin Administration Aide Sergei Ivanov said that many Russian citizens, who had joined the IS militants, had already returned to Russia, adding that Moscow had "to be proactive and to act in distant frontiers, rather than deal with this problem later in Russia."
On Wednesday, Russia launched precision airstrikes on IS positions in Syria at the request of Syrian President Bashar Assad.