"Old habits die hard. Parting with one's sense of global dominion is not easy and this process is going to be long and painful, but I'm sure that in the long haul we'll agree on the need to redistribute our responsibilities from conflict resolution to economics to finance and trade," Lavrov said on Venezuelan state television.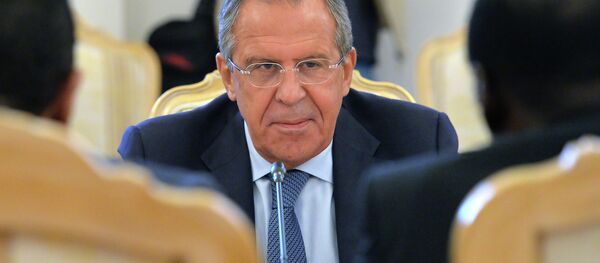 2 October 2015, 03:33 GMT
He also underscored the need to end the longtime practice of using one country's laws on the territory of another.
All this should be done strictly in line with the UN Charter and without undermining the authority of the UN Security Council, Lavrov added.
"We are against any quick fixes here… All these problems should be tackled having fully in mind the hard fact that global politics, economics and finances are no longer directed by a single center, that there are new powerful centers of economic and financial growth now emerging in Asia and Latin America adding political clout to these new economic powerhouses," Lavrov noted.
Russia wants to enshrine the principle of non-interference in the internal affairs of sovereign states in an international declaration.
"This is a fundamental principle of the UN Charter which, unfortunately, is often violated," Sergei Lavrov said.
He also called for a redistribution of votes and quotas, including in the International Monetary Fund "we all agreed about ten years ago.
Sergei Lavrov warned against the principle of the so-called "legal extraterritoriality" when unilateral sanctions are imposed in circumvention of the UN Security Council and are aimed at undermining a country's economic and social stability.
"Economic ties, trade, technological exchanges all this holds the key to development while one-sided sanctions thwart the countries' pursuit of a better life," Sergei Lavrov said in conclusion.